Leather aprons for barbers and hairdressers
Brands wearing our leather aprons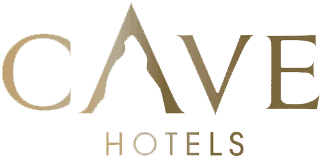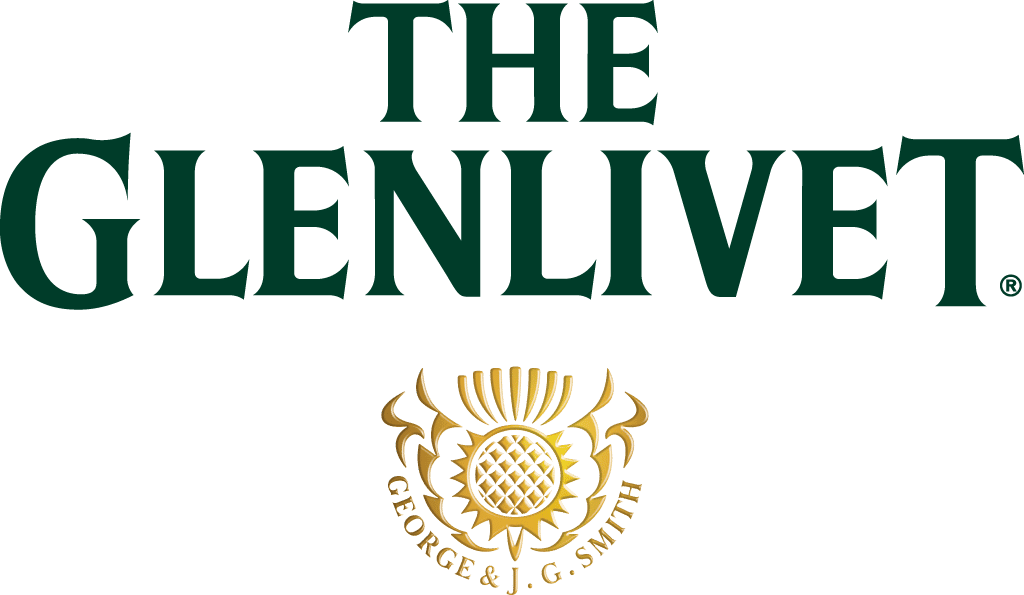 MOST HIGHLY RATED LEATHER FOR BARBERS AND HAIRDRESSERS
Your job as a barber is made easier with the right equipment and a quality apron is a crucial part of the equation. As a barber, you need an apron that is easy to wear, durable, provides good protection, and is easy to maintain. Our high-quality leather aprons for barbers meet these criteria. Made using only the finest Italian leather our barbershop aprons are light and flexible, stylish, durable, and perfect for protecting your clothes while you work. Our leather is easy to clean and maintain, making it a practical choice for busy barbershops. Our leather aprons are available in a variety of colors and styles, so you can find the one that suits you.
WHY CHOOSE STALWART CRAFTS LEATHER BARBERS' APRONS
Our professional aprons are lightweight and so easy to wear that you will barely notice you are wearing one! They are strong and durable. Designed to withstand the rigors of everyday use in a busy barbershop. Our barbershop aprons feature a variety of options, allowing you to keep all your tools and accessories within reach. All our aprons are adjustable, from S to XL to ensure a comfortable fit for barbers of all sizes.Our aprons only improve with age and are easy to maintain. To clean just wipe-down with a damp cloth.
Why Stalwart leather aprons?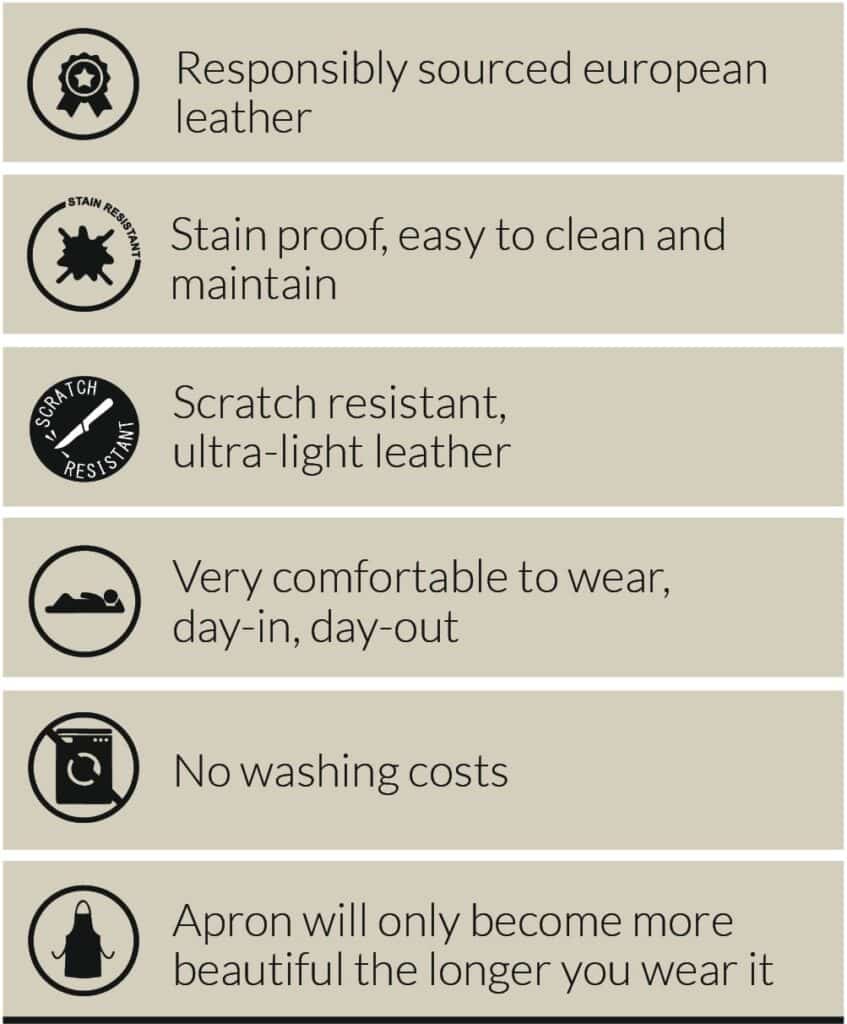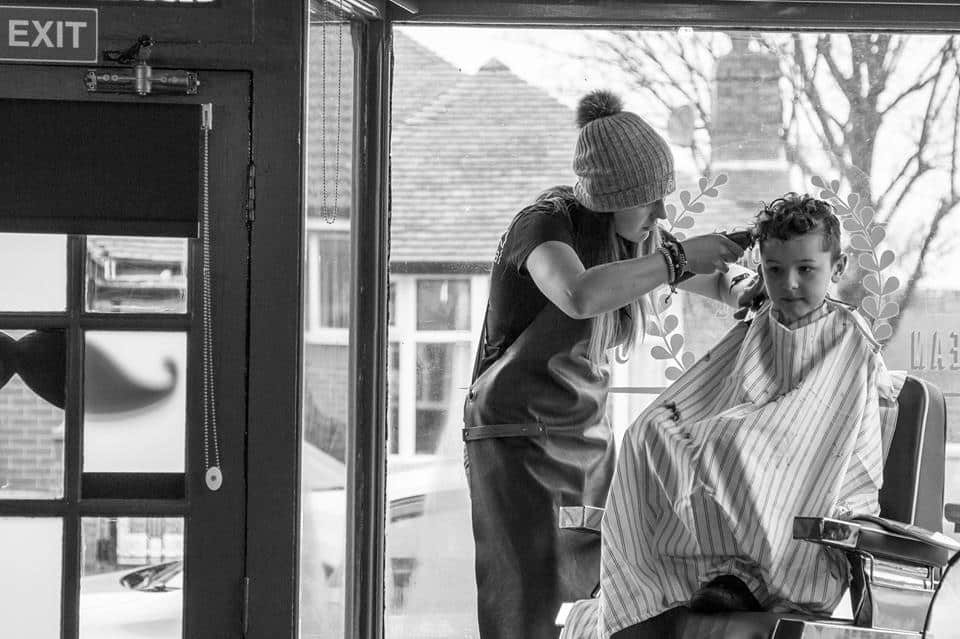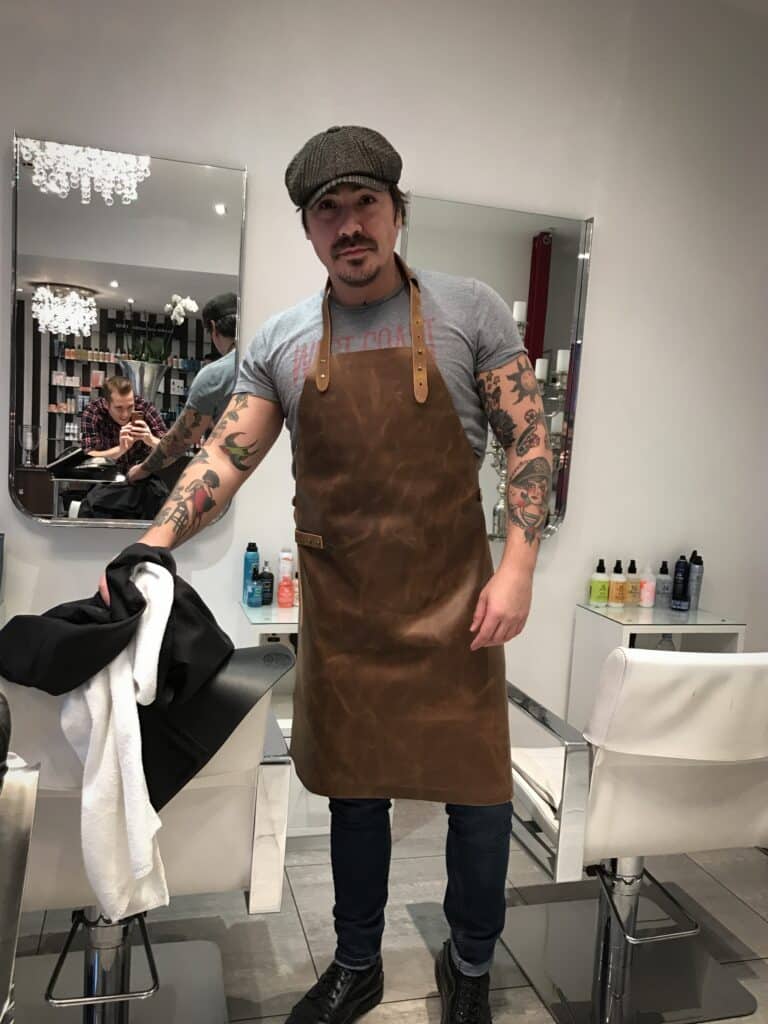 OUR COMMITMENT
Designed to last

Quality craftsmanship

Luxury leather

Responsibly sourced materials

Exceptional customer service

Free shipping within the US

Customizable products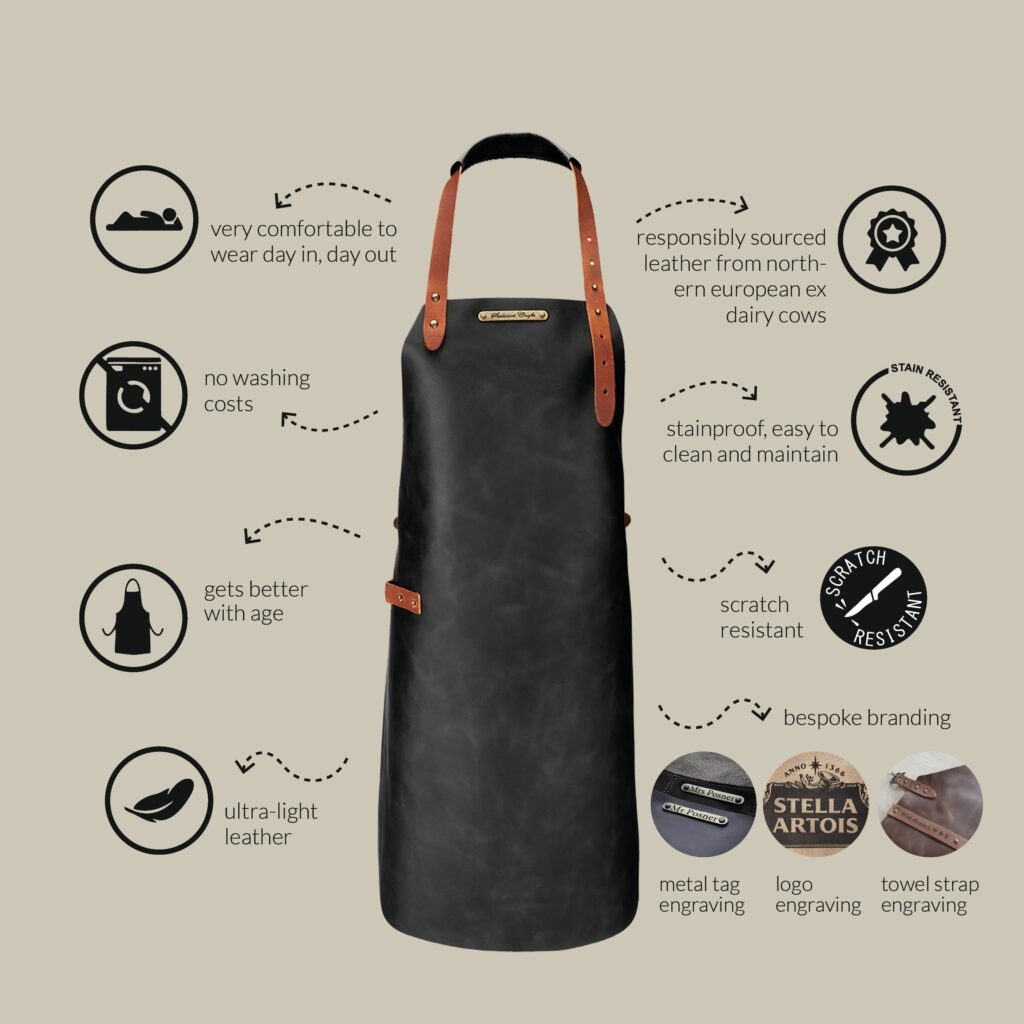 BENEFITS OF A STALWART CRAFTS LEATHER APRONS
Hygienic and protective
Our leather is coated with an extra protective layer, to make cleaning easy: simply wipe down with a damp cloth. With little maintenance, your barber's apron will last many years.
Looking good for longer
Cotton aprons will fade and wear over time while our leather aprons will only improve with age. The leather molds to the shape of the body and over time your branding will always remain sharp and clear.
Light and flexible
Our leather is light and flexible enough to wear all day, but also extremely durable as if it forms an extra skin around your body, protecting you from any potential mishaps.
Save money
The initial costs for leather aprons might be higher than a cotton alternative, but over time you will save money. Standard cotton aprons need to be washed daily and laundry bills can become a serious overhead for barbers. Our easy-to-care-for leather aprons have an extra protective layer, making them easy to clean and store.
HARD WORKING APRONS FOR HARD WORKING PEOPLE
See what some of our loyal customers have to say about their Stalwart Crafts Leather Aprons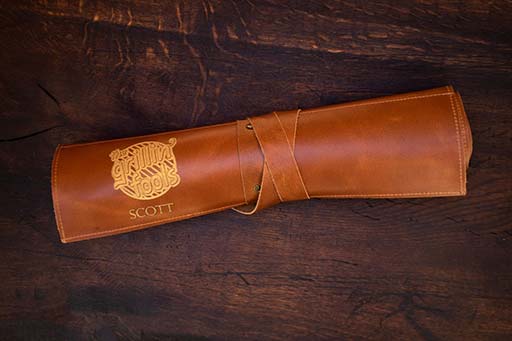 I got three aprons and three knife rolls, one each for my father, my cousin and myself. They are magnificent. The craftsmanship is out of this world. They are extremely well made and look phenomenal. I'm ecstatic about the aprons and the knife rolls. I can't recommend them enough.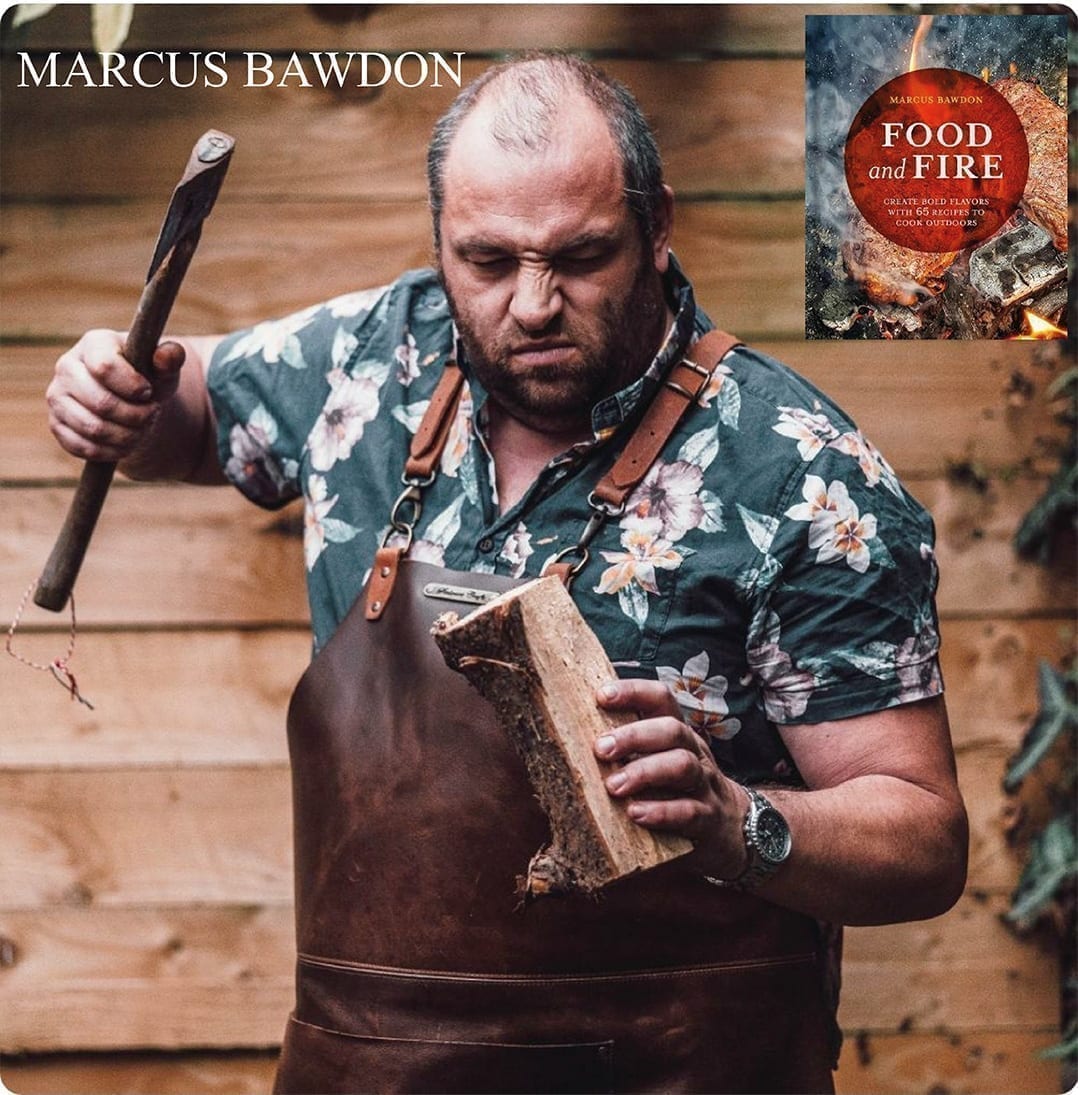 I spend a lot of time bbqing year round, and find this apron hard-wearing and very comfortable to wear with the cross straps. The quality is excellent ?

The reason we chose to work with 'Stalwart' as our leather Apron supplier was their attention to the quality of the items and ongoing product improvement and development. This fits with Goodfellow 's philosophy and Stalwart are a perfect partner.
CUSTOMIZATION AND PERSONALIZATION
Customize your leather with your business logo. Whether you are interested in purchasing just 1 or 100, each item will be crafted with care to your specifications. We offer a discount on larger orders.
For more information on larger orders, customization, or anything else, please contact us at info@stawartcrafts.us or click here.