Leather aprons for BBQ LOVERS
Brands wearing our leather aprons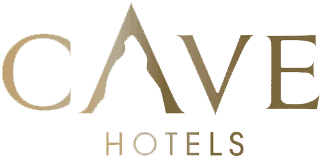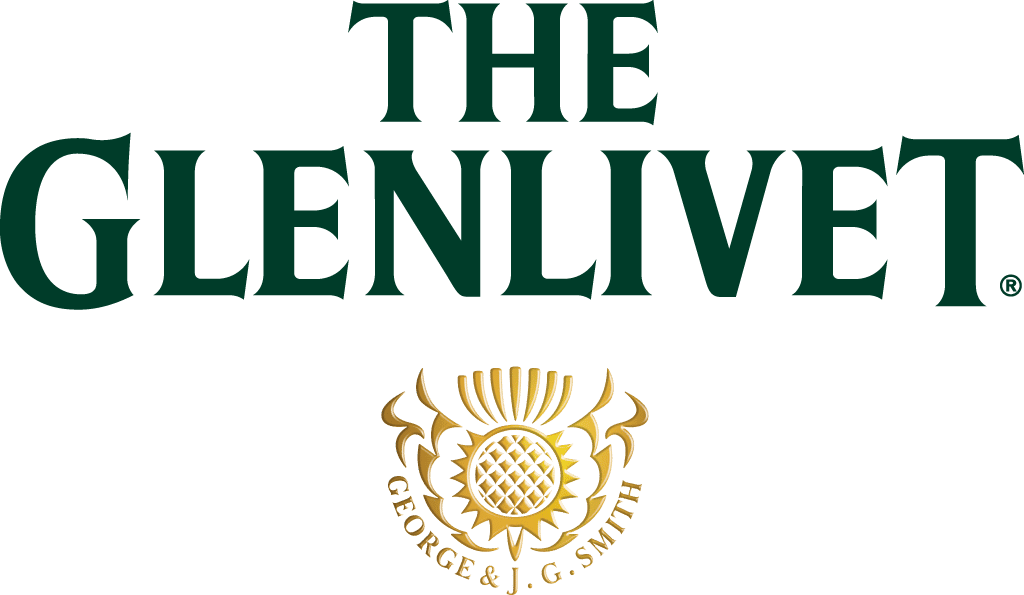 MOST HIGHLY RATED LEATHER FOR BBQ LOVERS
OUR LEATHER APRONS FOR THE BBQ LOVER
Whether you are a backyard enthusiast or a professional griller, our quality leather BBQ aprons will take your grilling experience to the next level. Look great while keeping your clothes clean.

Barbequing can be a messy process and wearing one of our handcrafted leather BBQ aprons is not only stylish but practical as well! With full-coverage and generous length, our aprons protect from stains, heat, and/or sharp objects. Our aprons are light and comfortable. They are also solid and durable, provide excellent protection, and are easy to clean: just wipe down with a damp cloth. There are several stylish designs and colors to choose from.

Don't limit the use of our aprons to just grilling: wear them gardening, painting, washing dishes, and for any other everyday task. Our leather BBQ aprons are the perfect gift. Personalize by adding a name or logo.
Why Stalwart leather aprons?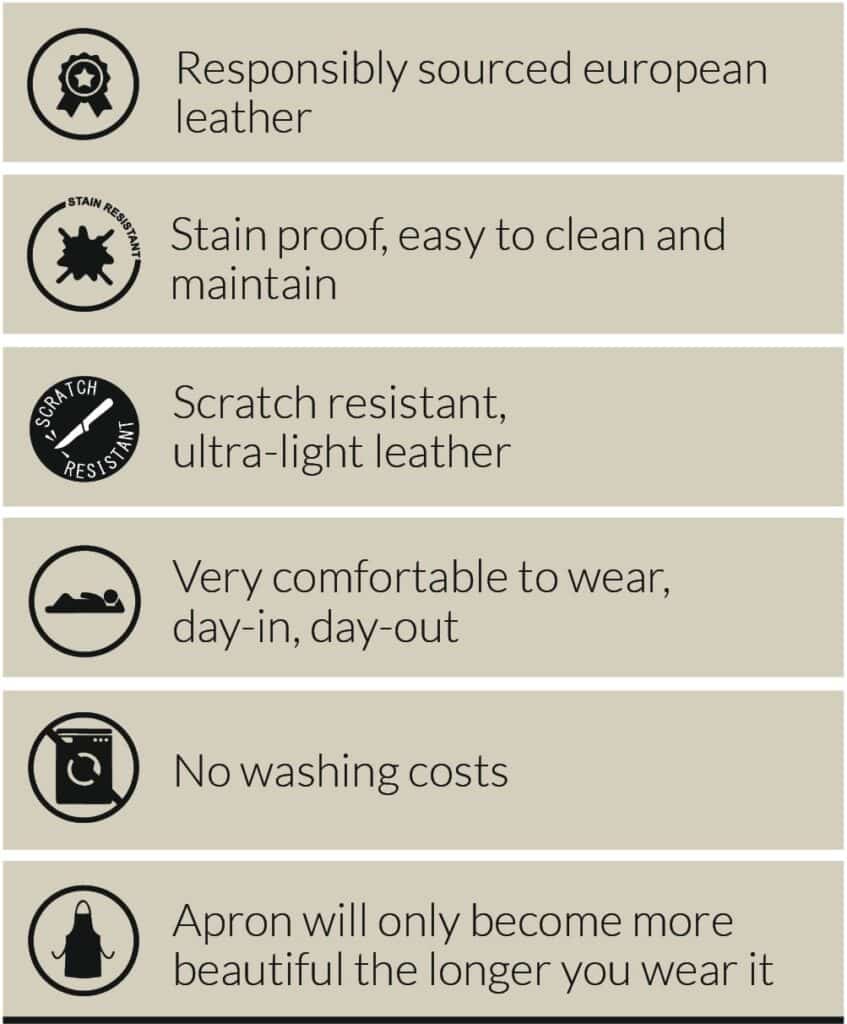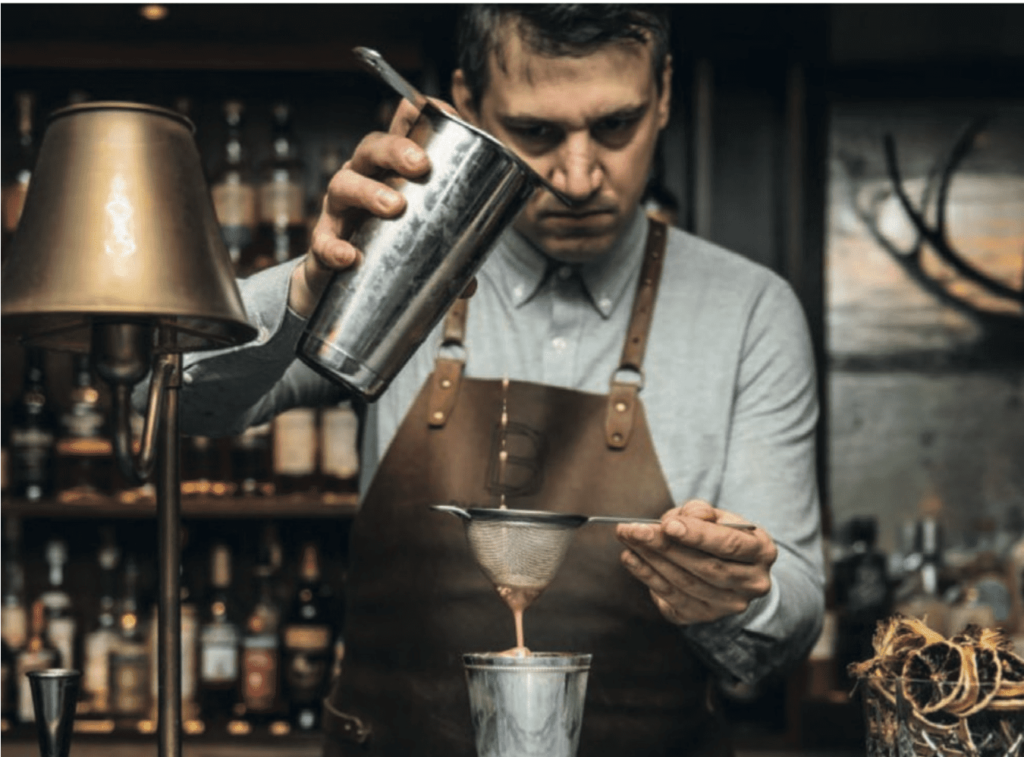 OUR COMMITMENT
Designed to last

Quality craftsmanship

Luxury leather

Responsibly sourced materials

Exceptional customer service

Free shipping within the US

Customizable products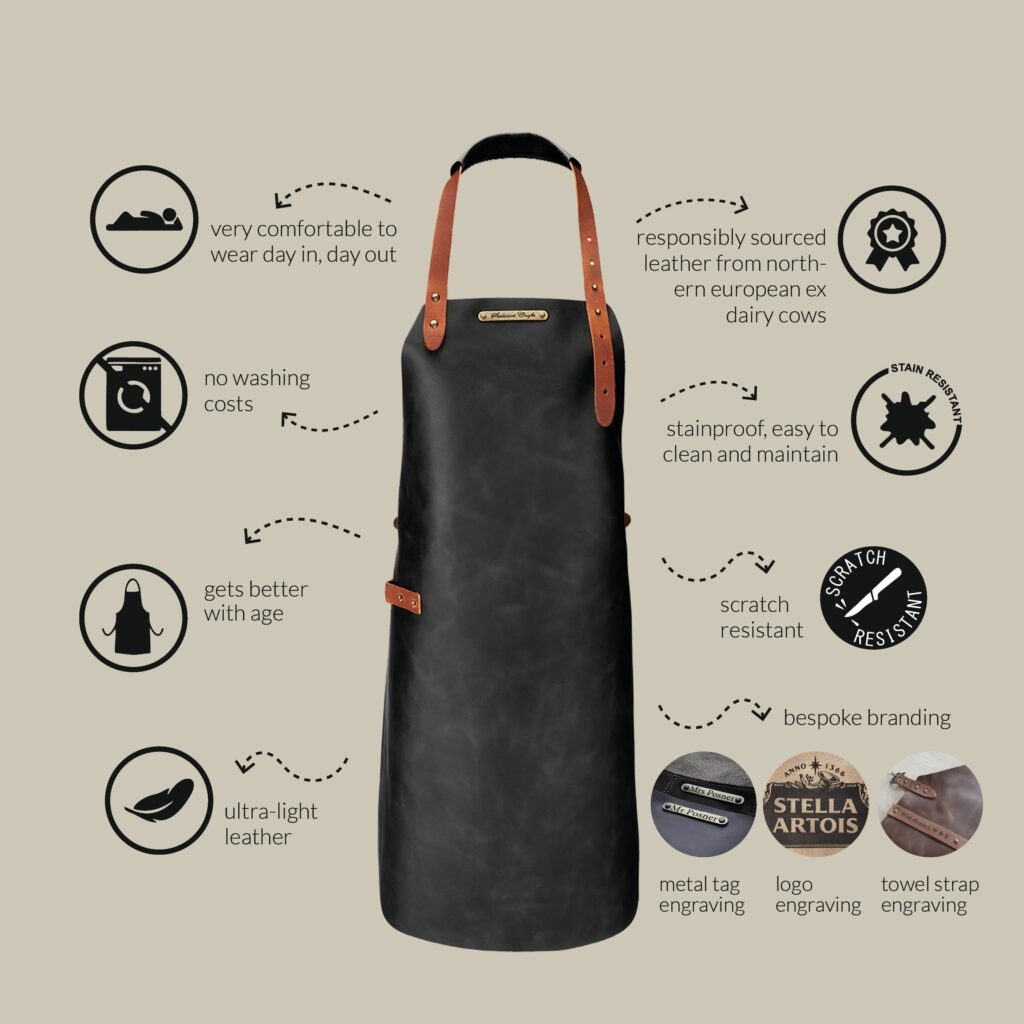 BENEFITS OF A STALWART CRAFTS LEATHER BUTCHERS' APRON
Hygienic and protective
Our leather is coated with an extra protective layer, to make cleaning easy: simply wipe down a damp cloth. With little maintenance, your BBQ apron will last many years.
Looking good for longer
Cotton aprons will fade and wear over time while our leather aprons will only improve with age. The leather molds to the shape of the body and over time your branding will always remain sharp and clear.
Light and flexible
Our leather is light and flexible enough to wear all day, but also extremely durable so it forms an extra skin around your body, protecting you from any potential knife mishaps.
Save money
The initial costs for leather aprons might be higher than a cotton alternative, but over time you will save money. Standard cotton aprons need to be washed daily and laundry bills can become a serious overhead for butchers. Our easy-to-care-for leather aprons have an extra protective layer, making them easy to clean and store.
HARD WORKING APRONS FOR HARD WORKING PEOPLE
See what some of our loyal customers have to say about their Stalwart Crafts Leather Aprons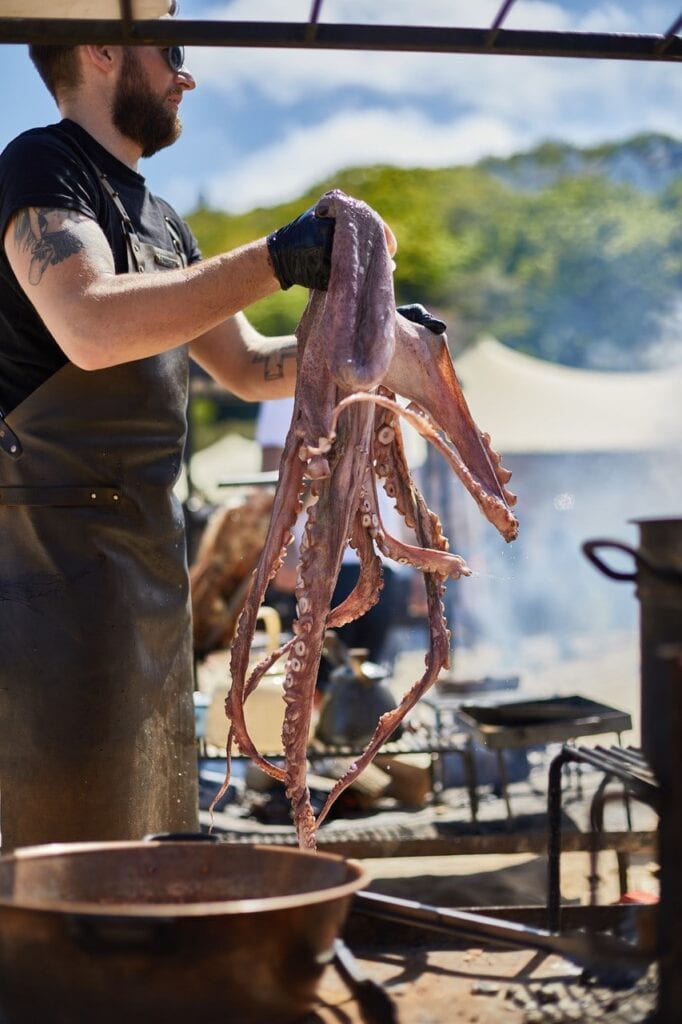 Being a chef that cooking on open fire stalwart crafts leather aprons are the only choice for me second to none craftsmanship ???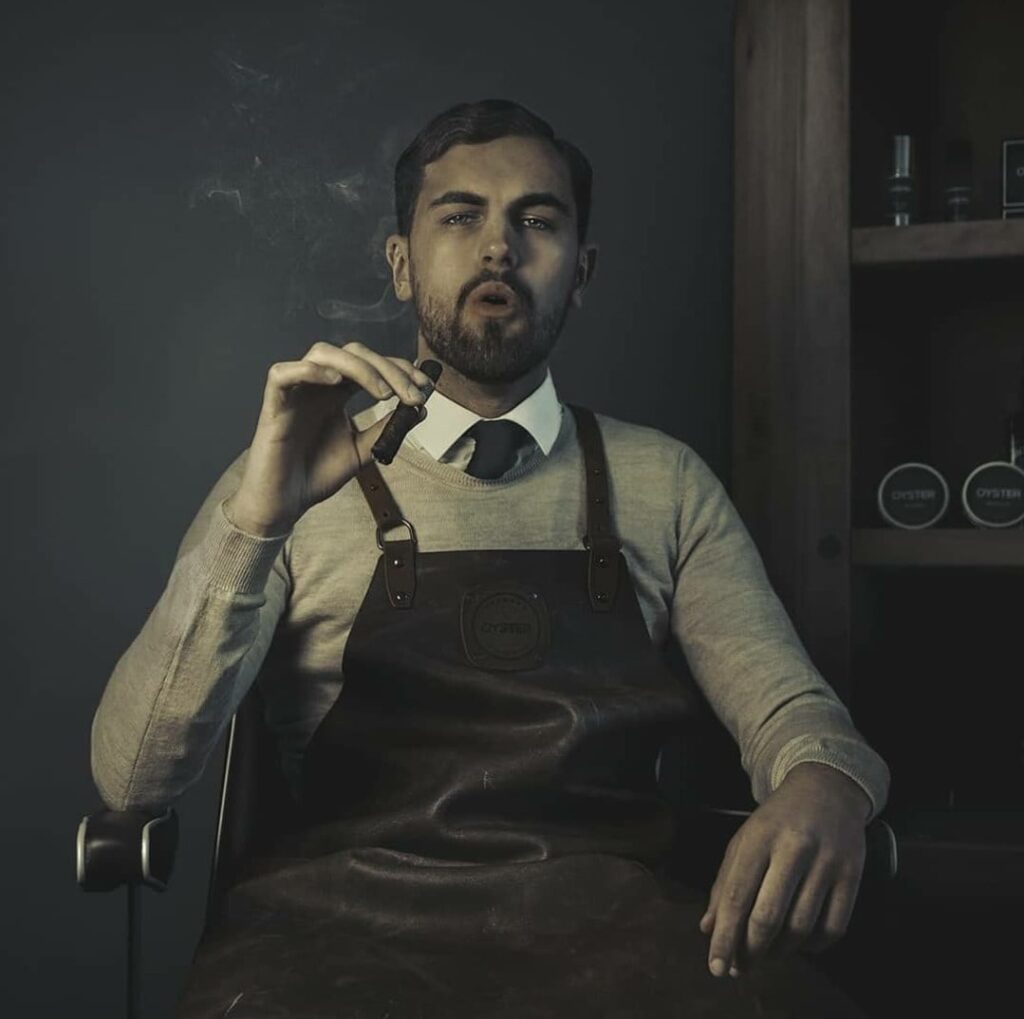 Very good efficient service. Tim is a very professional who cares deeply about his product. You also get the sense he's just a genuinely nice guy which is always a bonus! The aprons are very good quality I will be returning ?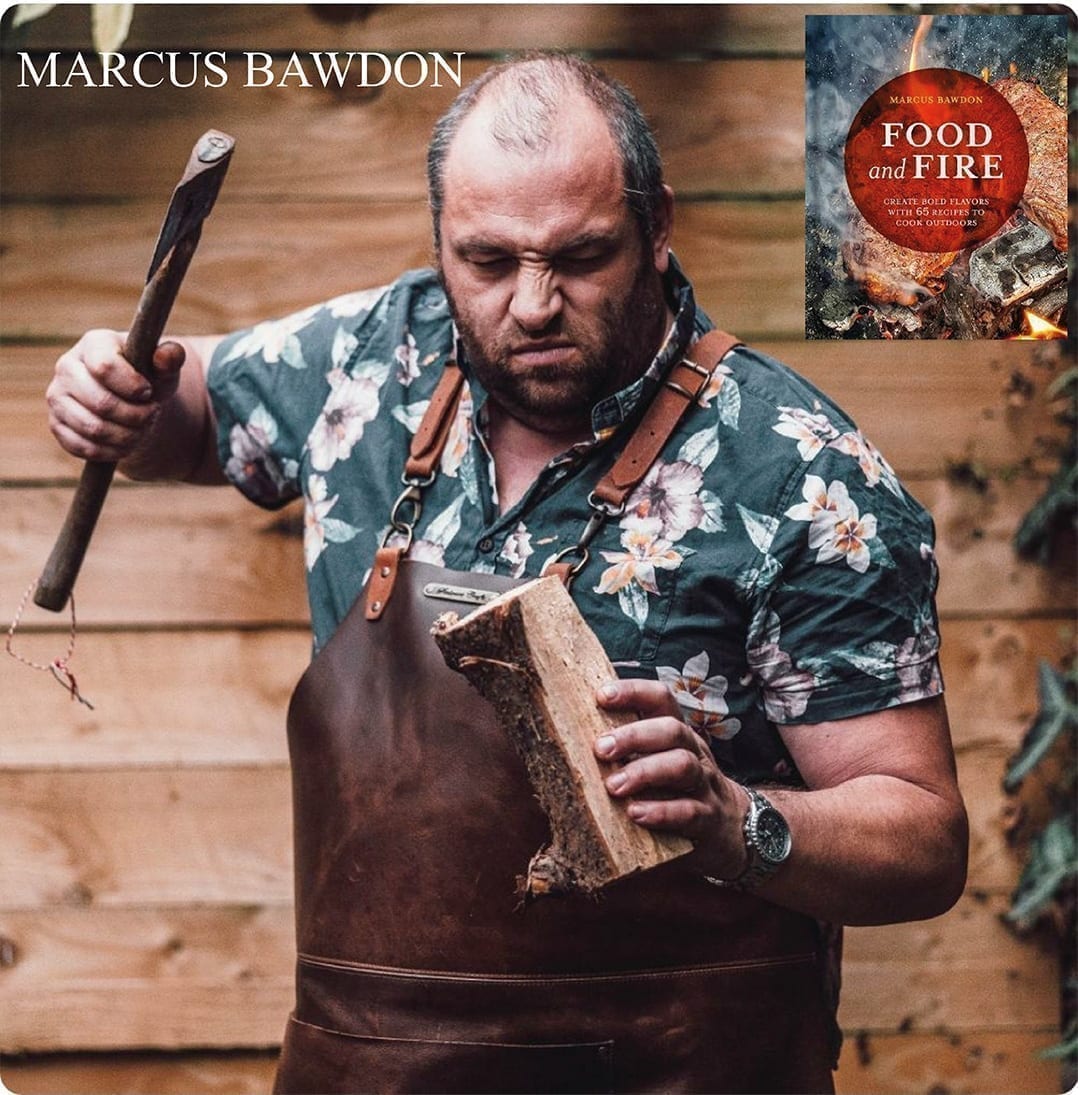 I spend a lot of time bbqing year round, and find this apron hard-wearing and very comfortable to wear with the cross straps. The quality is excellent ?
CUSTOMIZATION AND PERSONALIZATION
Customize your leather, whether you are interested in purchasing just 1 or 100, each item will be crafted with care to your specifications. We offer a discount on larger orders.
For more information on larger orders, customization, or anything else, please contact us at info@stawartcrafts.us or click here.