Holiday SALES on select Aprons.
WHY A STALWART CRAFTS APRON MAKES THE PERFECT HOLIDAY GIFT:
Quality craftsmanship
Sustainably sourced Italian leather.
Light + comfortable for all day wear.
Great protection from stains, heat, and/or sharp objects.
Strong + durable, designed to last.
Easy to clean: just wipe down.
Personalization available by adding logo.
Looks fabulous.
A Stalwart Crafts apron is an apron for life!
HOLIDAY ORDERING DEADLINES*
Personalized Aprons: 12/6
Back-Ordered Aprons: 12/6
Quick-Ship Aprons: 12/15
*Dates are estimates only. We will make every effort to get orders to you by 12/23, barring delays beyond our control. ORDER EARLY!
Brands wearing our leather aprons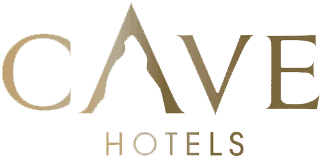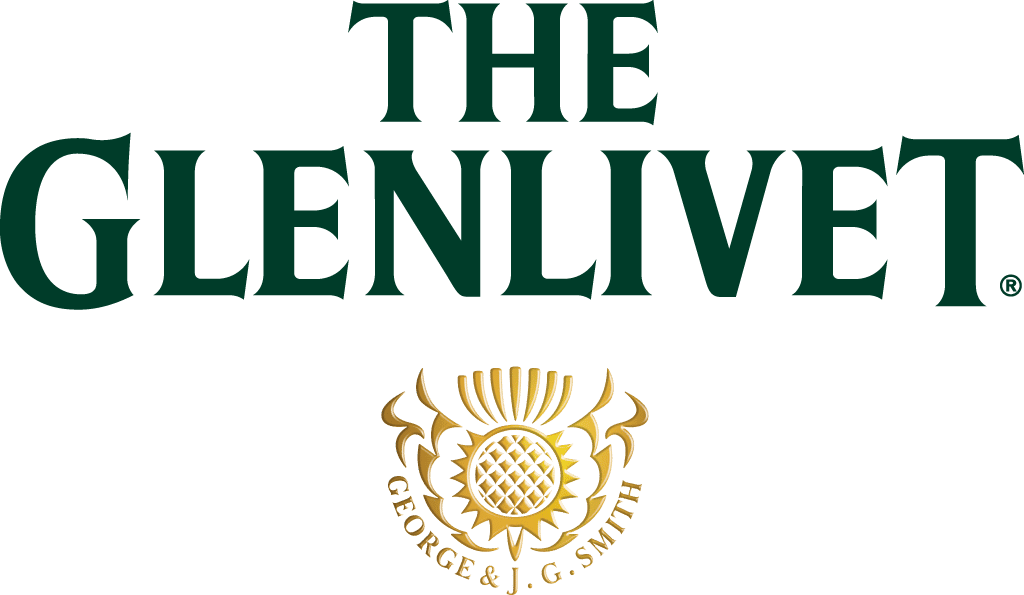 OUR 3 BEST SELLING MOST HIGHLY RATED LEATHER APRONS
HARD WORKING APRONS FOR HARD WORKING PEOPLE
See what some of our loyal customers have to say about their Stalwart Crafts Leather Aprons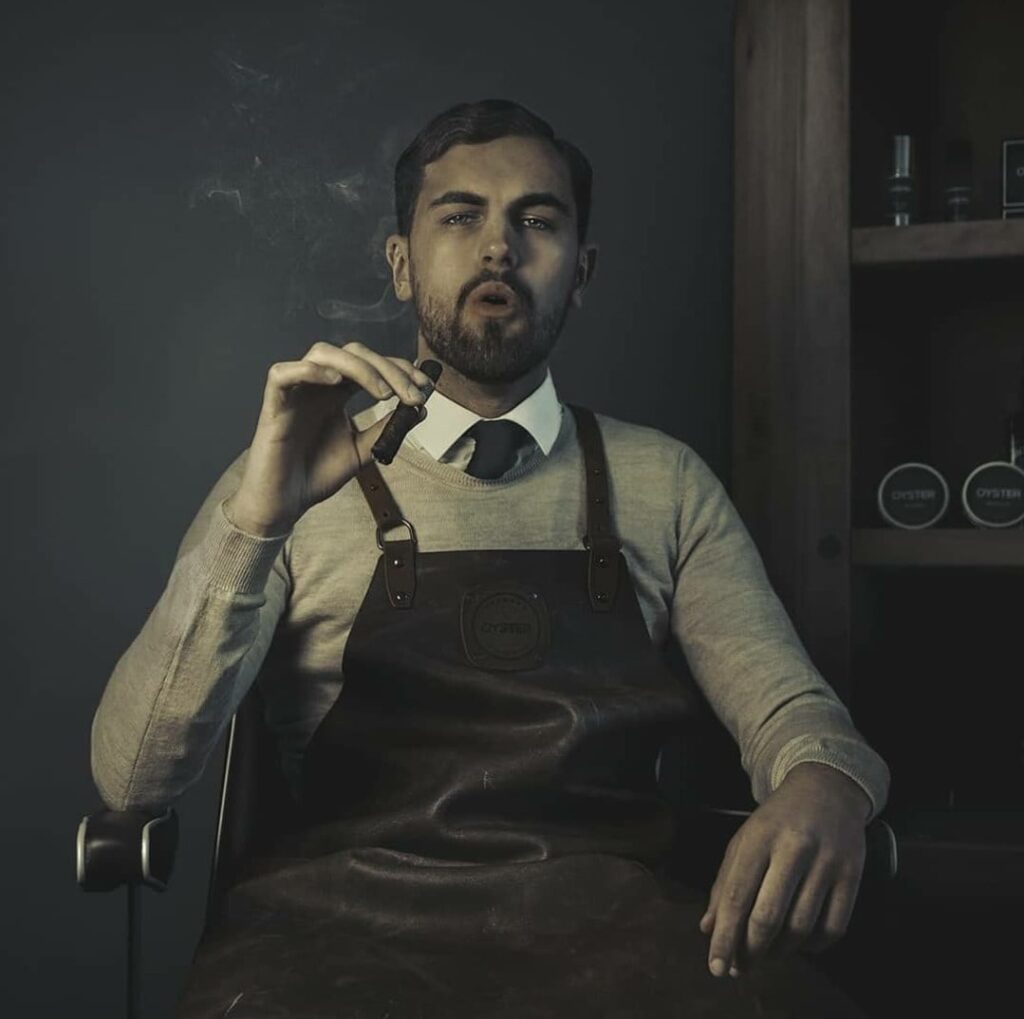 Very good efficient service. Tim is a very professional who cares deeply about his product. You also get the sense he's just a genuinely nice guy which is always a bonus! The aprons are very good quality I will be returning ?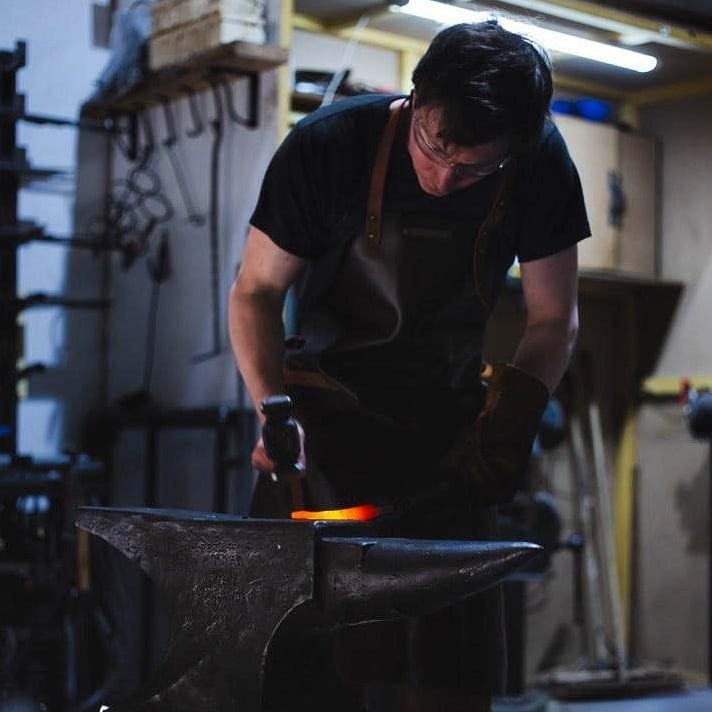 One occupational hazard of blacksmithing is fire…the Stalwart apron solves this by protecting me from sparks and scale! I love having a well crafted product that I can be proud to wear everyday. My workshop is filled with high quality tools that last a lifetime, I follow the motto; buy once – cry once. You will not be disappointed with your purchase!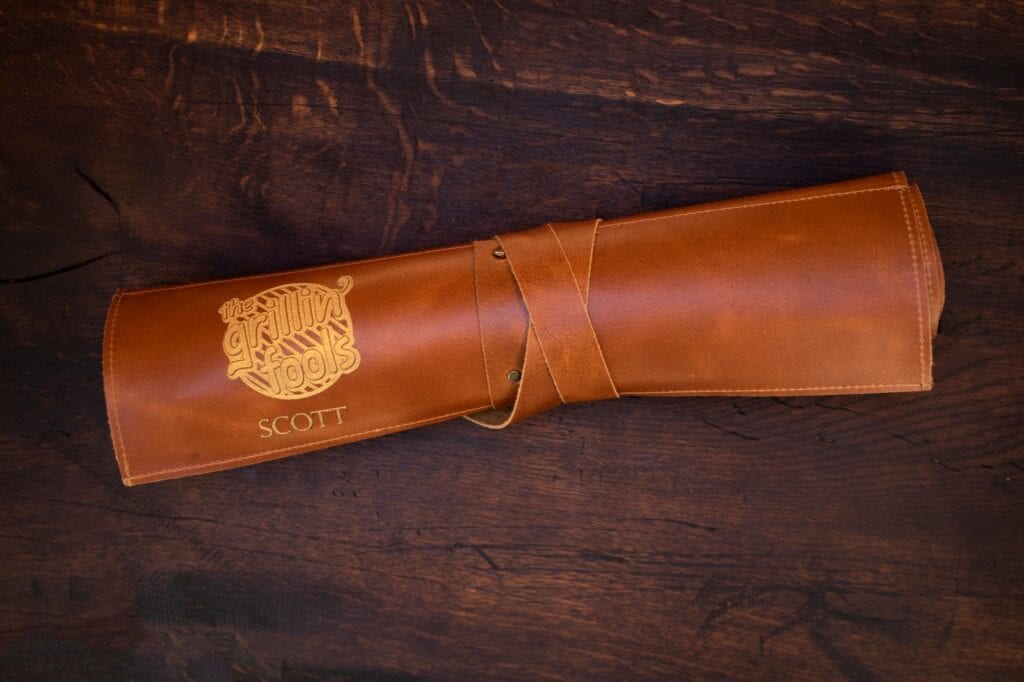 I got three aprons and three knife rolls, one each for my father, my cousin and myself. They are magnificent. The craftsmanship is out of this world. They are extremely well made and look phenomenal. I'm ecstatic about the aprons and the knife rolls. I can't recommend them enough.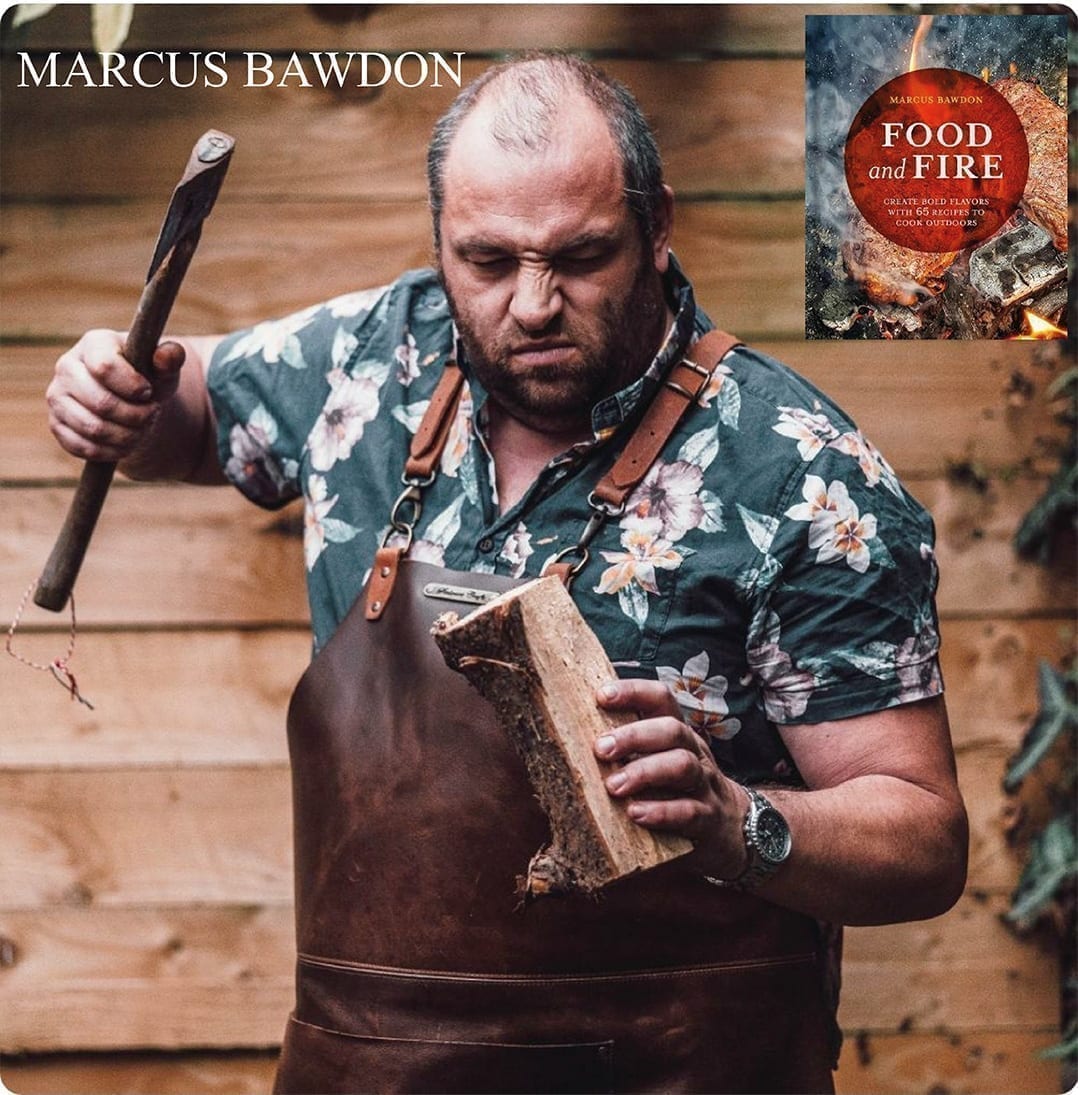 I spend a lot of time bbqing year round, and find this apron hard-wearing and very comfortable to wear with the cross straps. The quality is excellent ?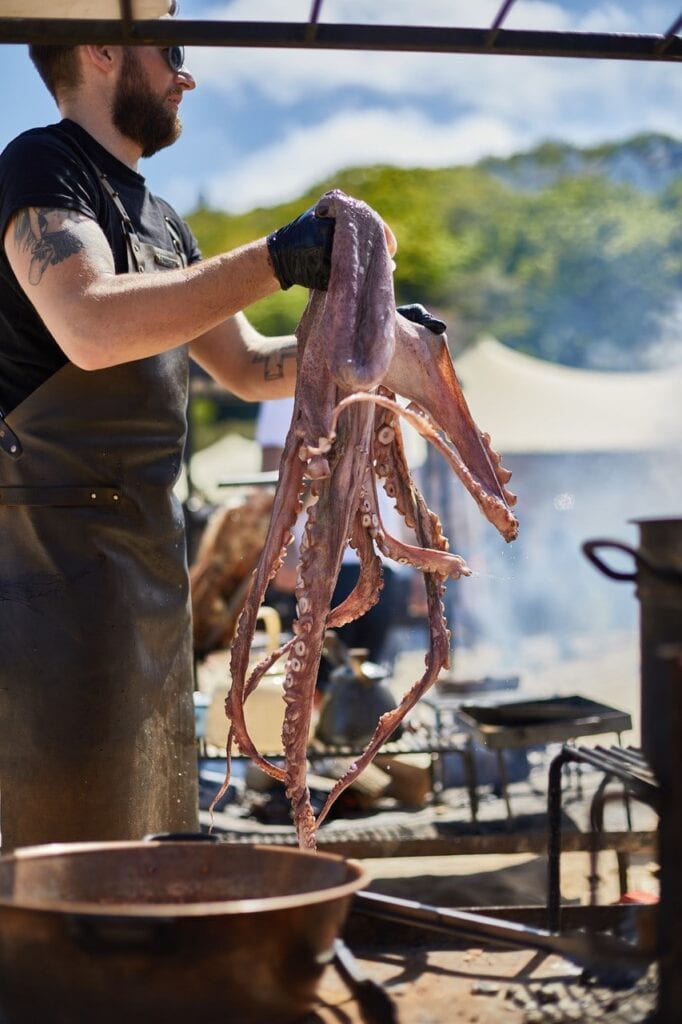 Being a chef that cooking on open fire stalwart crafts leather aprons are the only choice for me second to none craftsmanship ???

The reason we chose to work with 'Stalwart' as our leather Apron supplier was their attention to the quality of the items and ongoing product improvement and development. This fits with Goodfellow 's philosophy and Stalwart are a perfect partner.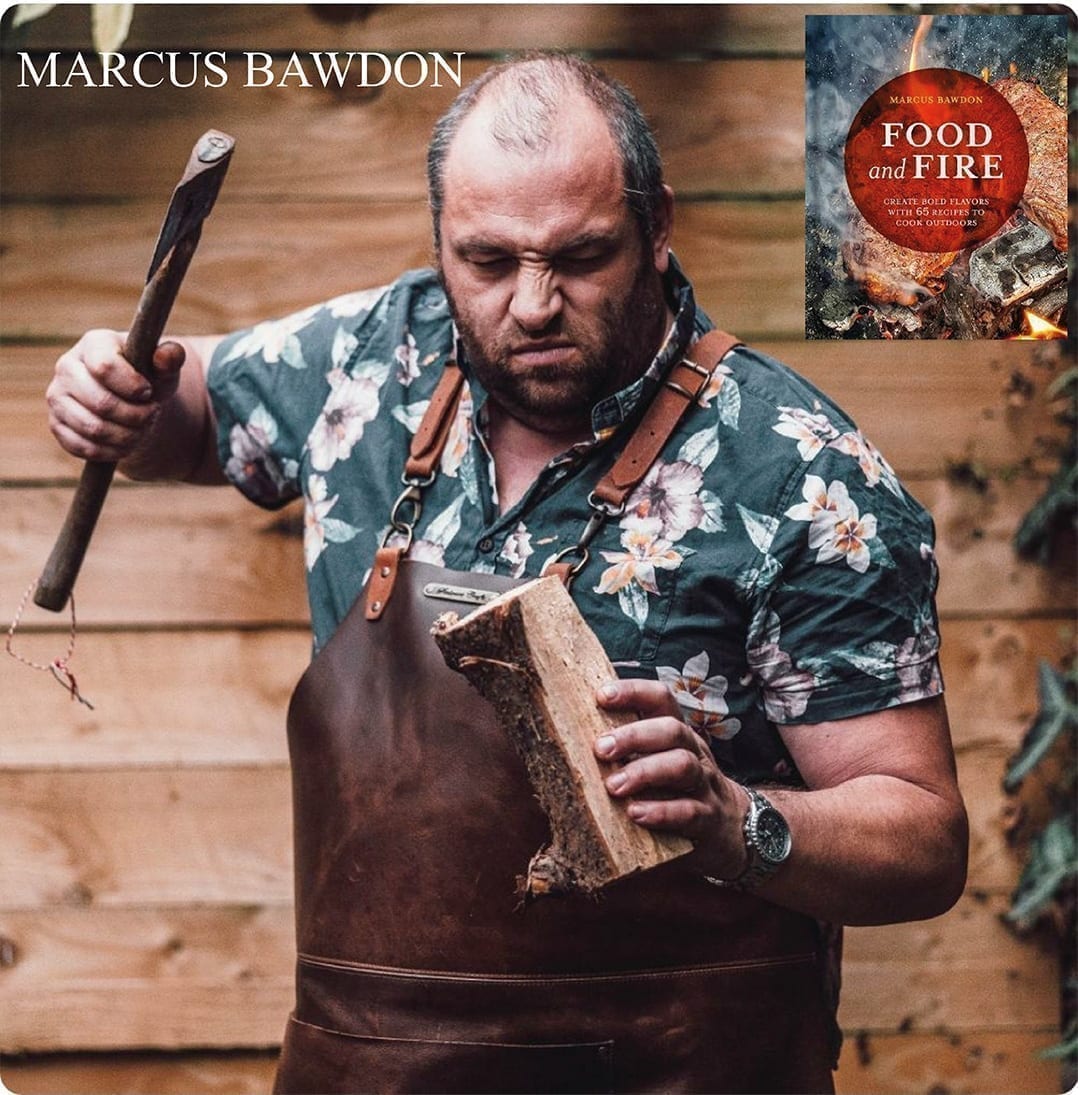 I spend a lot of time bbqing year round, and find this apron hard-wearing and very comfortable to wear with the cross straps. The quality is excellent ?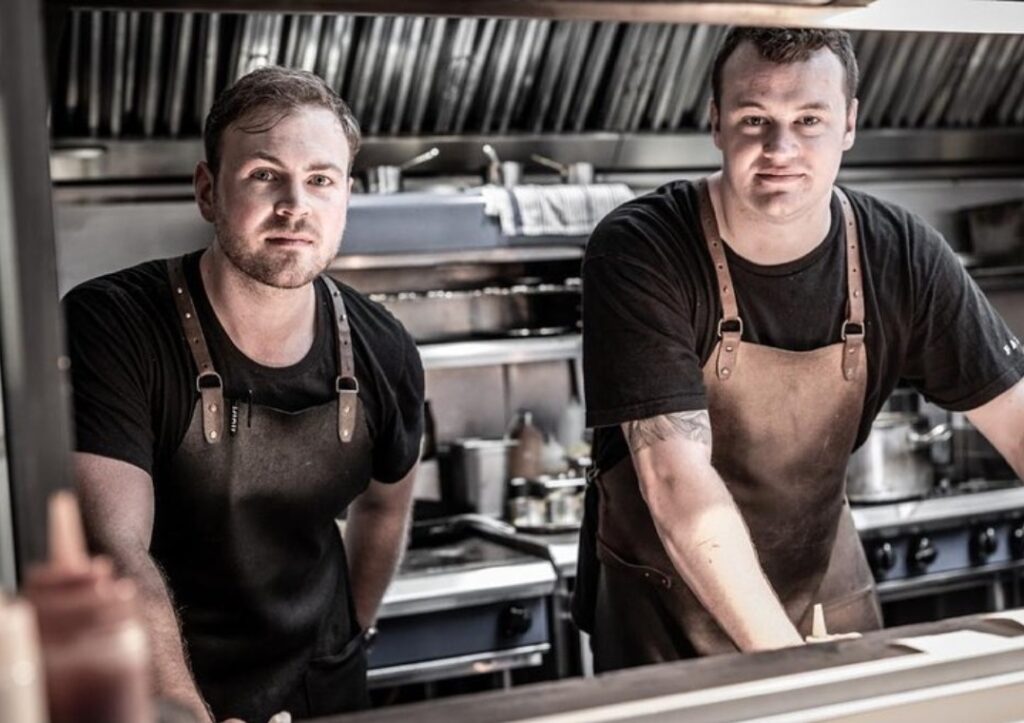 We love our Stalwart Crafts leather aprons as they are durable and provide proper protection between us and the scorching grills at Fallow. They're handcrafted in the UK, can be personalised with branding and logos, and will last a lifetime.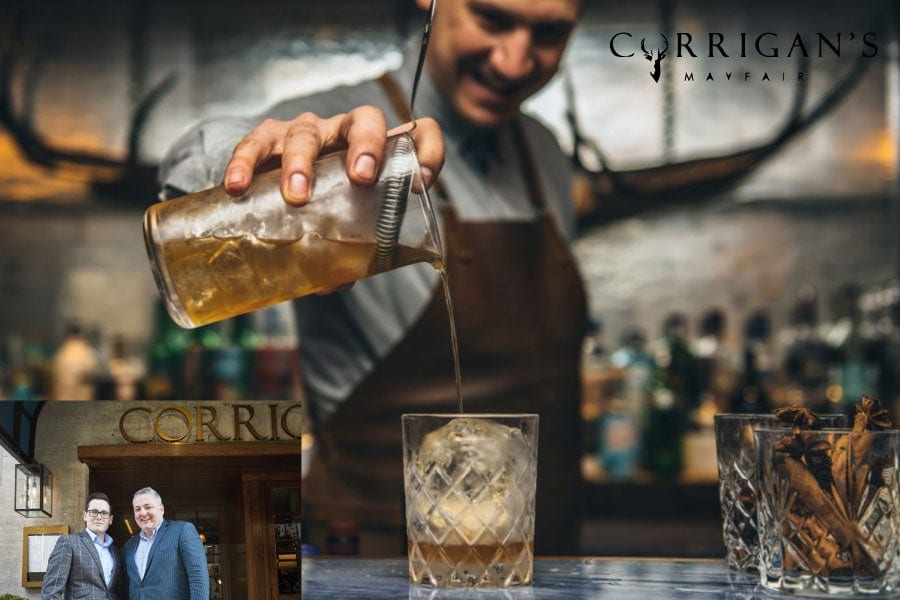 Love you guys aprons! The quality and look is first rate. We opened Dickies bar with the team from the Dead Rabbits and needed a smart but modern look for the opening. The aprons were a great fit for the bar and for the company itself. I look forward to using the aprons again for a current or future venue and have know hesitation in recommending them to any business.
STALWART CRAFTS LATEST ACHIEVEMENTS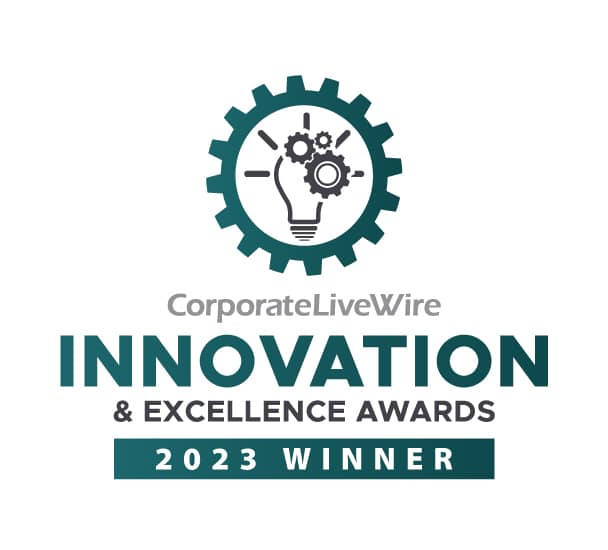 Stalwart Crafts won the
Innovation & Excellence Award 2023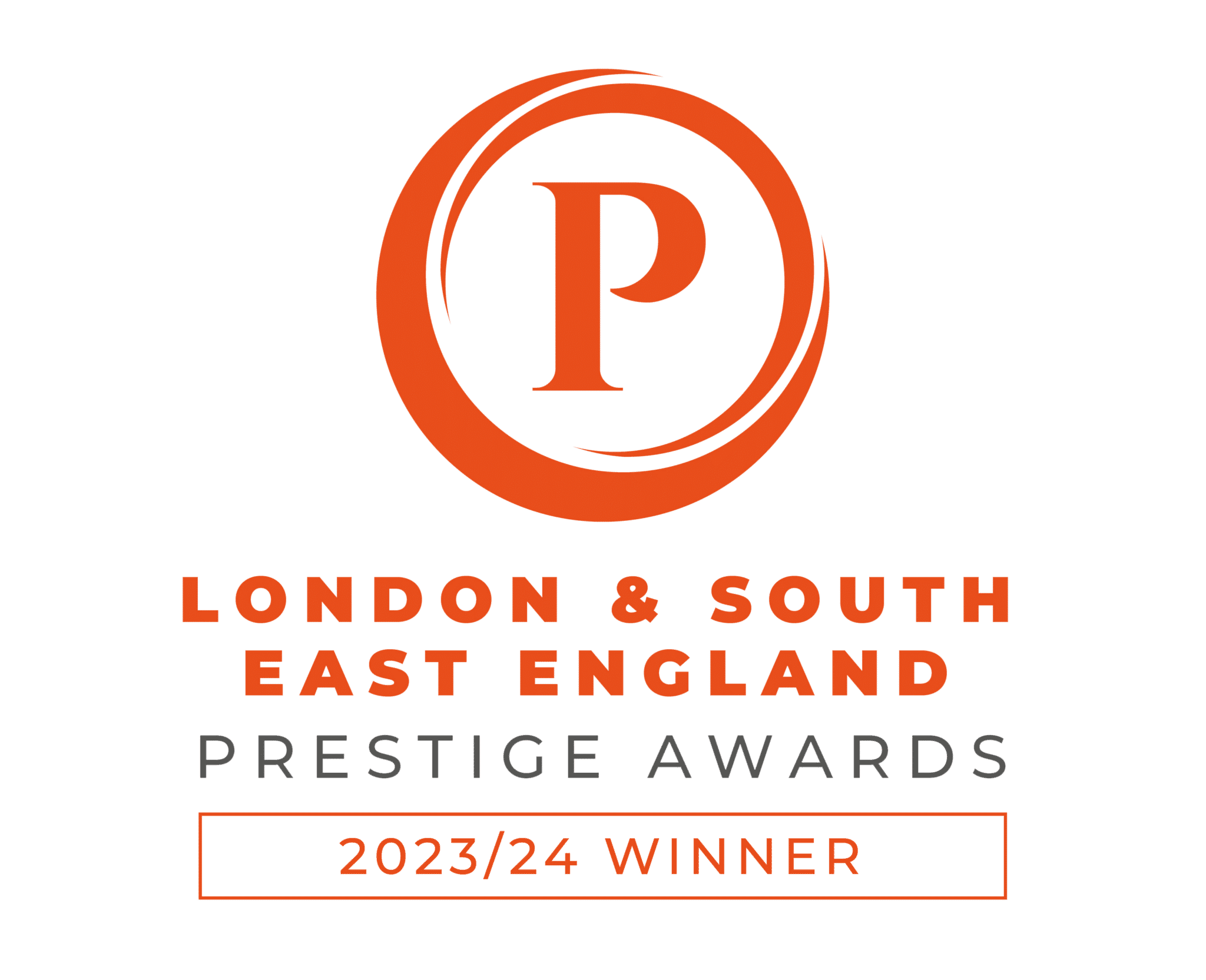 Stalwart Crafts won the Prestige award – Leather goods
manufacturer of the year 23/24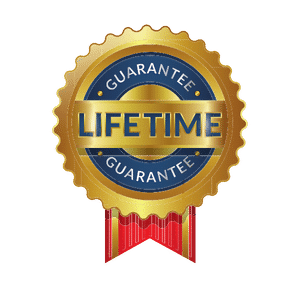 We stand behind every single product we make by hand.
Lifetime guarantee on all Stalwart Crafts products
STALWART CRAFTS - DESIGNED TO LAST
QUALITY HANDCRAFTED LEATHER PRODUCTS
Why Stalwart leather aprons?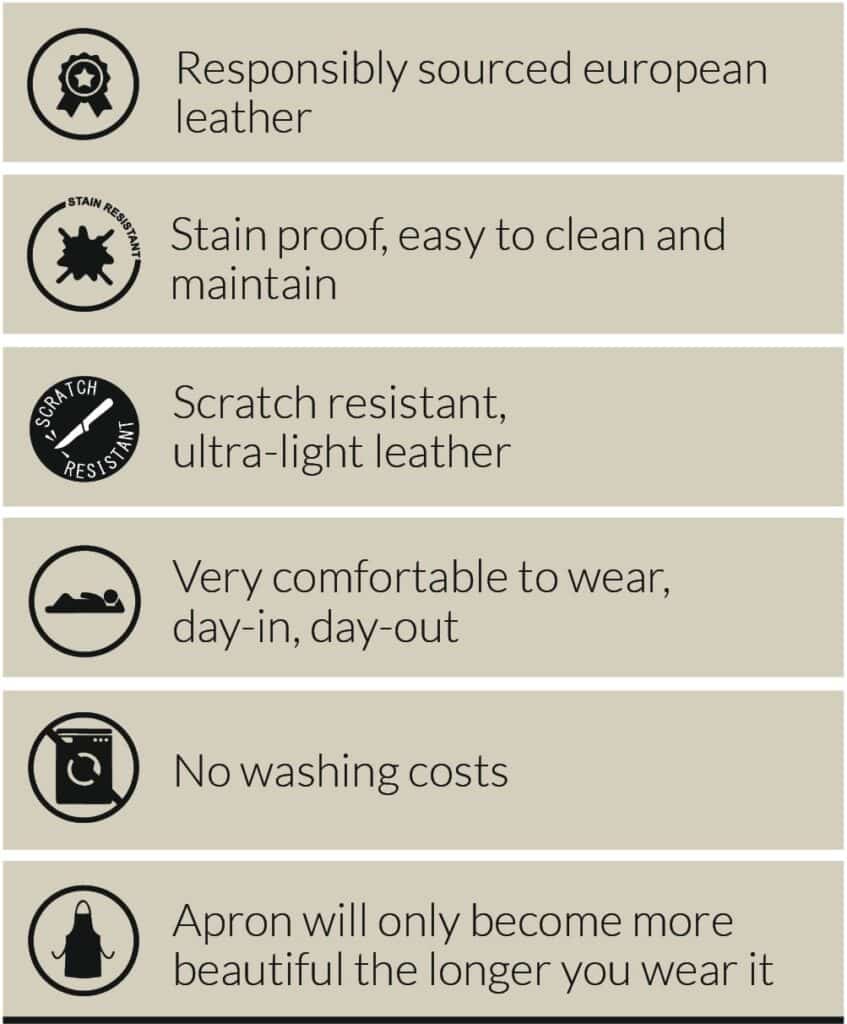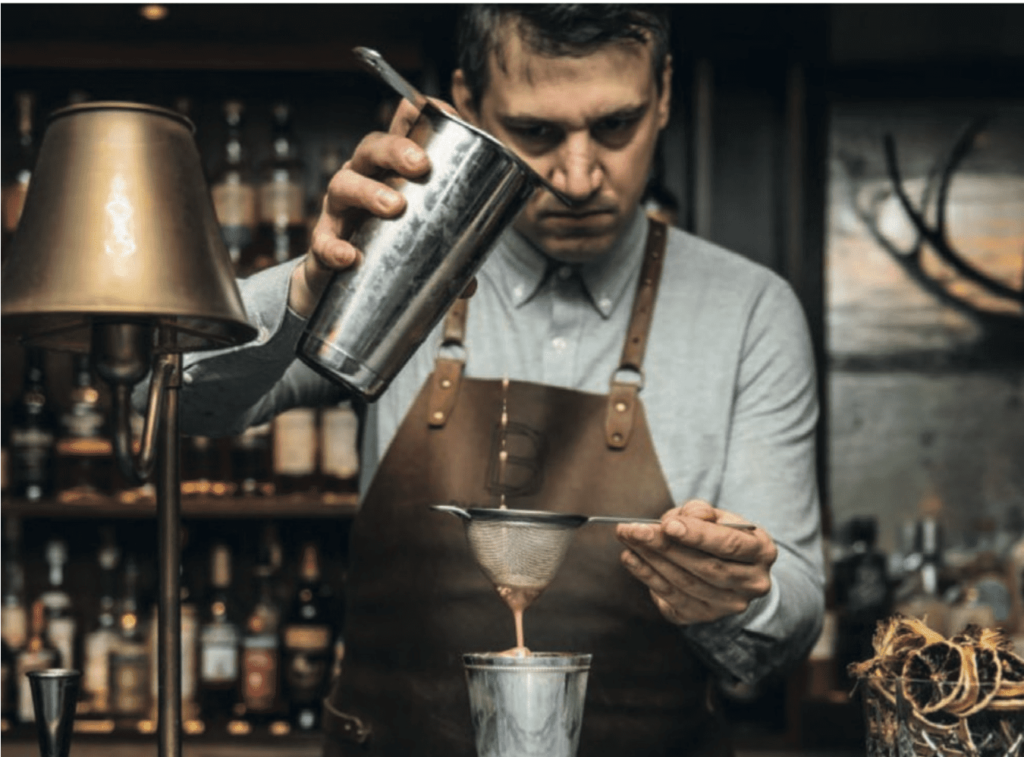 OUR COMMITMENT
Designed to last

Quality craftsmanship

Luxury leather

Responsibly sourced materials

Exceptional customer service

Free shipping within the US

Customizable products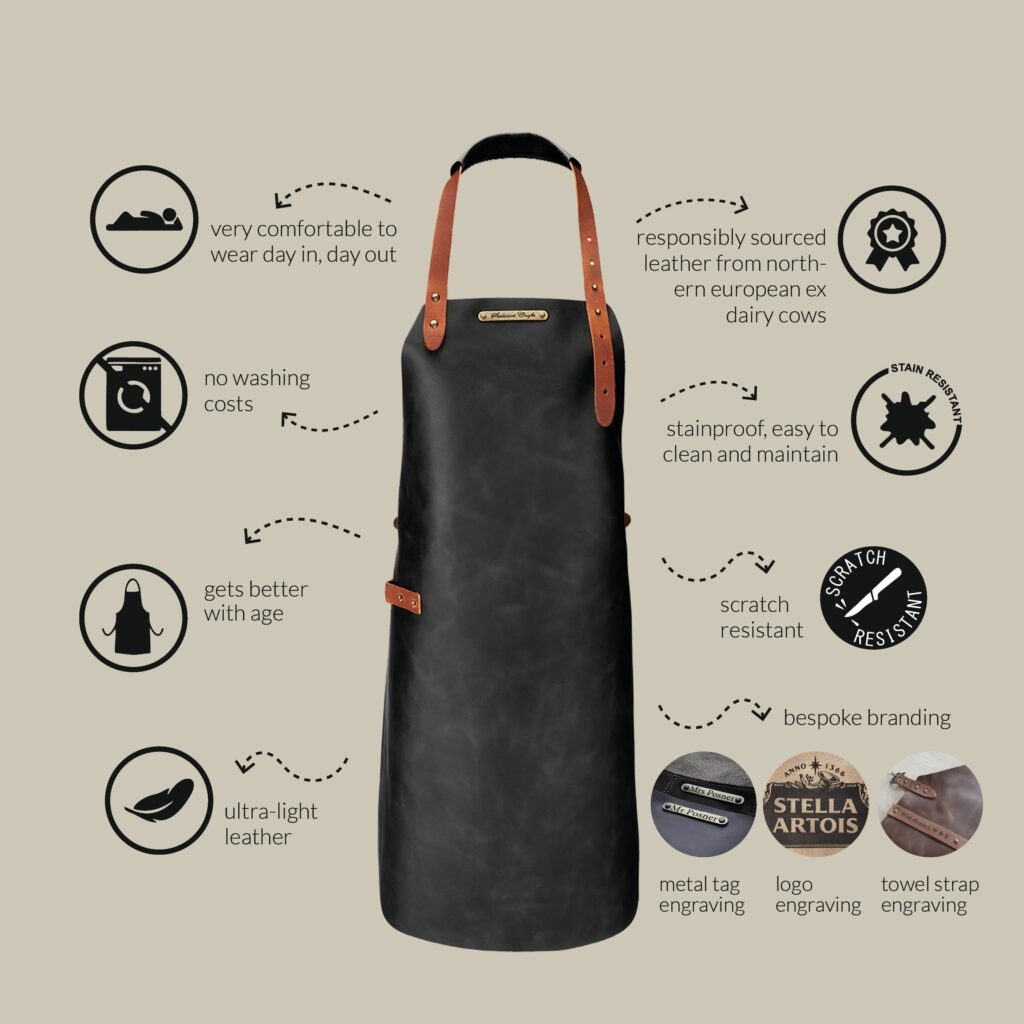 SUSTAINABLY SOURCED LEATHER
Stalwart Crafts stands for exceptional quality and uses responsibly-sourced and sustainable raw materials. The premium Italian leather, sourced from retired dairy cows, is treated at our local tannery in Waalwijk, the Netherlands to ensure optimum thickness, weight, flexibility, comfort, and protection. The result is the finest handcrafted leather aprons available anywhere. A Stalwart apron is an apron for life.
Our handcrafted leather aprons have been perfected to create a balance between protection and comfort. Leather responds well to daily wear and tear and is one of the most durable materials available. The more you use the apron the softer it will become and with minimum care, your apron will last many years. We stand behind the quality of our Stalwart apron with a 12-month guarantee: on the off chance that something happens in the first year, we promise to fix your apron for free.
CUSTOMIZATION + PERSONALIZATION
Whether you are interested in purchasing just 1 or 100, each apron will be crafted with care to your specifications. We offer a discount on larger orders. You can personalize your leather apron by branding it with your (business) logo.
Our leather is coated with an extra protective layer, making it easy to clean by simply wiping it down. Alternatively, mix one quart of warm water with a tablespoon of Dawn dish soap. Regular use of a leather conditioner will help keep your apron looking great year after year.
LEATHER (LIKE GOOD WINE) IMPROVES WITH AGE
Unlike cotton aprons which inevitably fade and wear, Stalwart Crafts leather aprons improve with age. Leather is one of the most durable materials out there and with time, will become more and more flexible while keeping its shape and strength.
We have worked hard to create an apron that is both light and comfortable enough to wear all day while adding an extra layer to protect from stains, heat, and/or sharp objects.
Standard cotton aprons wear over time but Stalwart Crafts leather aprons, actually, improve with age. When properly cared for your luxury leather apron will last for decades, making it a responsible investment. The superior craftsmanship and use of superior leather guarantee your apron will last a lifetime.
My name is Tim de Ket, Founder of Stalwart Crafts.
Because I believe in the craftsmanship and the quality of our aprons, I stand by our LIFETIME WARRANTY.
It really is YOUR APRON FOR LIFE!
For details regarding our lifetime warranty please click here.
The Stalwart apron is guaranteed to survive anything you throw at it. Literally! Grease, wine, food, dirt: there's nothing that fazes these well-crafted luxury 100% natural leather aprons. Simply wipe the apron with a damp cloth. Alternatively, mix one quart of warm water with a tablespoon of Dawn dish soap. For tougher projects feel free to use a hose! Check out the video and see for yourself.
Regular use of our leather conditioner will help make your apron look great year after year.